faking orgasms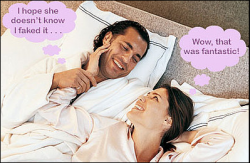 12 Jul 2016 - 11:33
It has long been known that women can and will sometimes fake an orgasm. I think that it is terrible practice; it sends all the wrong messages and gives false feedback that can cause the two sexual partners to becomes stuck in a loop of bad sex. Example:
Couple are having sex, they are about to come
Man thinks that biting girl's ear is a huge turn on
Girl finds it a huge turn off – she goes from being on the verge of coming to turned right off.
Girl can't come because of this – so fakes it to end the sex session
Man learns that biting ear...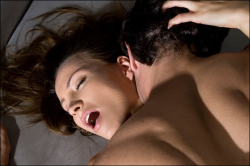 20 Jun 2016 - 20:34
We all want to please and be pleased. We all want that thing where we come really hard, have our minds blown and have the peace and calm that comes with post sex awesomeness. We also want the other person to have the same reaction. I am not sure why this is, is it just pure ego? Regardless of the why, we want the other person to feel amazing by what ever we have done with them. We want them to have come hard, to have been pleasured fully, and to want nothing more than to do it again (and again) with you because it was that amazing.
In an effort to maintain a good relationship,...