Irish lovers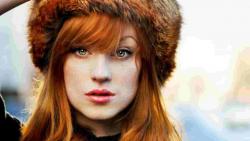 31 Jan 2022 - 20:55
When we think of sex, most of us think about having sex in the bedroom. That is, indeed, the obvious place to do it. It is comfortable, you have your privacy, you can set it up ready in advance and when you are done you can go straight to sleep. The bedroom is a great place to have sex and I highly recommend it as a location! However, there are other places to have sex, not just the bedroom. According to a survey of the top 10 Irish fantasy sex spots, the following are the top ten (10) places that Irish women fantasise about having sex (other than the bedroom of course).
The office...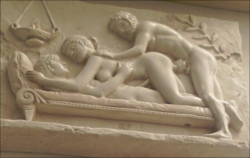 27 May 2016 - 13:01
They say that Latin is the language of love. It certainly is one of the oldest languages around, so old in fact that no one uses it as a spoken dialect any more. It forms the core foundation of many of the modern western spoken languages, and you can usually trace the roots of most English words back to Latin. But is it really the language of love? Is Latin going to help get you laid, or get you a blow job, or facilitate having sex with people?
The phrase is correct, Latin is the language of love... but that resides in that it is foreign. That no one speaks it day...

2 Sep 2015 - 16:00
Our newest member is Jenny, and she is from Jersey. Having moved to Ireland several years ago, she says that loves the country side and cannot get enough of the Irish accent. In fact, from reading her profile she makes it pretty clear that the main reason she came to Ireland in the first place was for some hard Irish cock.
She works as an administrator and has no love for her job at all... and is looking for male only friends to help fill her time on the evening and weekends with some decent "rumpy pump" (her words not mine!). Her particular loves include oral and anal sex, and she...