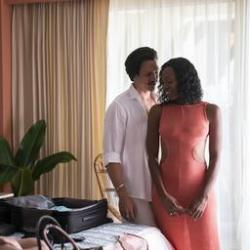 Having a fuck buddy is, frankly, just the best. You have sex on tap, you don't have any of the usual strings attached that comes with it, and you have the freedom to carry out the rest of your life without the sex part interfering with it. Finding a fuck buddy can really be a game changer. One other benefit about sleeping with a "friend with benefits" rather than sleeping with someone in a more standard relationship is that you both pay attention to the sex. As that is the primary focus, you can go on a journey together to make sure that the sex that you are having is the best sex that you can possibly be having. Want to start that journey now? Or perhaps you are already on it and want some extra tips to help you on the way? Well, if you do, read on my friend!
Think about what you like during sex, recognise what you have been told you should like during sex
We have been programmed from birth. Social conditioning is a key element of human learning and, as a result, we have a whole bunch of views that are not our own. They were given to us. The dangerous part here, in particular, is that we may not recognise what we have been "given" and what is truly our own. This is especially true in the bedroom. There are certain things that you think you ought to like, that you have been told you must like to be having good sex. This is a nonsense. We are all different and we should celebrate that. So with that in mind, try and separate out what you have been told you ought to like, and what you actually like. If you can recognise that, you can then do more of it!
Discuss it with your fuck buddy

Have a frank and open conversation with your fuck buddy about what you do and don't like. This is one of the powers of adult dating, you can have these conversations, and no one minds. There is no judgement. By talking to the person you are hooking up with, you will both have a better time in the bedroom. You will get what turns you on and they get the pleasure of become (your) god in bed!
So think about these steps and take it to the next level.