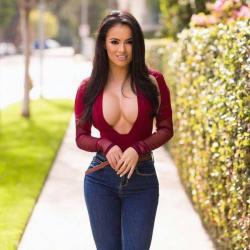 Welcome to the fuck buddy website, the place where we help you find the fuck buddy that is already out there seeking you! All we do is help you meet up, from there nature will take its course and before you know it you will be having to budget separately for condoms to ensure that you can afford them and still pay the rent!
So you have found your fuck buddy. Here are some tops tips for men on how to have better sex with them.
Talk about sex, a lot
There are moments when we might find ourselves trying to communicate the most subtle and intricate of instructions, but we find ourselves doing so through grunts or moans! Try to get someone to slow down a little, applying a tiny bit more pressure and keep doing that but in a clockwise direction… that is never going to come across from a sexual moan no matter how expressive that moan is! The best thing to do is to tell your fuck buddy. So be honest, talk to each other and a better sex life you will have.
Have a healthy diet
Your body is your main tool when you are having sex. Keeping that tool in a good, sex ready condition means looking after it. Eating in a healthy way is very important when it comes to sex. If you are undernourished, and lacking in stamina from a lifestyle that involves no physical activity, then you are not going to be at your best with your fuck buddy.
Be a gentleman
It doesn't take much to be a gentleman. Open doors, hold out chairs, offer your coat when she is cold. This take almost no effort but can buy you bags in bed.
Get enough sleep
If you are tired and fatigued, you are not going to be in the mood for sex in the same way as if you are well rested and ready to go. You want to have a certain amount of energy when it comes to having sex, and that means having slept. So make sure you sleep between visits from your friends with benefits.
Always have foreplay
Foreplay gets everyone in the mood and ready to go. Even when you are both really turned on and already ripping each other's clothes off, always make time for foreplay. In times of low levels of horniness it allows you to build the other person up ready to squirt, in times of high horniness it has been proven to strengthen and deepen orgasm. It is also fun! So get involved.