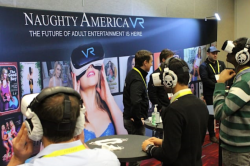 In the time of the coronavirus and the COVID-19 pandemic, the number of users of online porn and sex sites have spiked as much as the spread of the pandemic! As more and more people were confined to their homes, people's natural need and desire for sex started to drive them to virtual and digital sources for respite. In this regard the usual sources of sexual stimulation are all thriving. Online porn sites and google searches for explicit content have increased, and with the flood of extra visitors and revenue, companies have been investing in expanding the technology in order to be able to provide a fuller service. The most popular trend in recent times is the expansion of live video chat rooms. The traditional business model was of course live sex channels on television. Now though, sex chat rooms allow you entrance for free, the fee to tip the "performer" or pay extra for private time or access to pre-recorded private videos is how they make money. This must be a successful model as it has been widely adopted across this area of the industry. Where the industry is pushing into brand new areas is in VR.
VR stands for virtual reality. The current way to access this is by placing a headset that fully covers your eyes, and this then projects the 3D images for you to view. Turning your head turns the pictures that you are seeing, allowing you to "look around" at the virtual pictures or landscape, and giving you the real sense that you are where the virtual world is purporting to take you. This has been used to create virtual landscapes, virtual journeys to famous places around the world, virtual computer games, and now the latest addition are virtual fuck buddies.
With a virtual fuck buddy or sex friend, the VR headset helps to give you the sense that the virtually projected image of your fuck buddy is in the room with you. You can look around and move your head to check their body out properly. Certain triggers will have them undressing for you, dancing for you, and performing all manner or sexually exciting acts for your pleasure. The experience you has been shown to be far superior to that of standard 2-dimensional porn.
The technology is growing fast and they are creating more content for the virtual headsets the more that people use them. Adult dating websites are also starting to engage with them as well, offering free content to entice users. If you haven't given it a try yet, it is worth checking out. Nothing beats having a real fuck buddy, but whilst the coronavirus is causing issues with having hook ups, it is an excellent way to fill the gap.