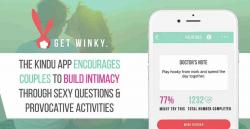 When it comes to having sex, we could all do with having more of it. There are two ways of making this happen. You can either find more people to have sex with, or you can try and have more sex with the people that you are already sleeping with. Both are valid options, though you can't do the latter unless you already have the former in place to a degree! If you aren't sleeping with anyone at the moment your first step is to find a fuck buddy. There are other articles on this site that will help you do that and I would urge you to go and read those first. Do not despair. Remember, when you have sex with someone, they also get to have sex with you, which means they are getting laid as well. This has always been one of the best things about having a fuck buddy, it is a win-win on both sides. For those of you that already have a fuck buddy, if you want to be having more sex, the best way of doing this is to increase your value as a fuck buddy. There are lots of ways of doing this, health, fitness, looks, skill in the bedroom, access to certain places or events. In this article we are focusing on one thing, using technology to enhance your value as a fuck buddy. Enter Kindu.
Kindu is an app that allows you to look at sexual fantasy cards and swipe yes or no to whether you are interested in them or not. You link the account to your fuck buddy who sees the same or similar cards and does the same thing. At the end, the app will tell you where you have matched. So why is this useful? Well many people are shy to talk about their fantasies. Here, if you swipe yes to something and the other person isn't into it, then they will never know. You only know about the fantasies that you both have said yes to. This takes the pressure off and allows you to be totally honest.
The other bonus is that then when you do it, because you haven't spoken about it, it can still have an element of spontaneity to it. Say you both would love to have sex in a lift, once you both know, you can both be on the look out for an opportunity without ever having discussed it directly.
Give it a try, it has worked for fuck buddies in the past, no reason it can't work for you too.