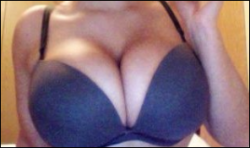 Welcome to March, spring it finally here. I love the spring. The birds are singing, the buds on the trees begin to bloom, the weather warms up nicely as we look forward to longer, warmer days of sunshine. Unfortunately this is not what seems to have happened this year? Spring is here, and Ireland is covered with snow! Schools are being close, people are not going to work because they can't make it in, and Ireland is covered with a beautiful white blanket that looks lovely, but does seem to stop civilisation as we know it. For all our modern advances, all it takes is a little snow and the country seems to shut down.
How this is affecting us here at fuck buddy, is that surprisingly numbers are up! Usually spring does bring fresh members, however, the snow seems to have done the same thing. Perhaps with the extra time from not having to go to work, combined with the thought of snuggling up to someone naked in a bed to keep war, people are thinking of finding a fuck buddy more than ever.
If you are interested in meeting someone this March, or finding a hook up with someone, why not log on and see who you can meet today?