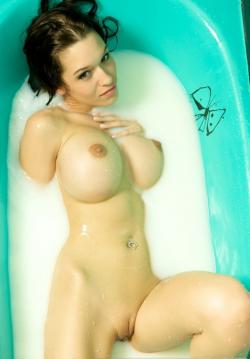 When you are younger, there is this feeling that masturbation is something that everyone does, but no one talks about. Without talking about it, there is this feeling that it is naughty in some way. You are not sure how or why, but you have this understanding that it is something that you shouldn't be doing, and you certainly don't talk to your parents about it. You do it because you are driven to by an instinct that comes from the body. It is the same instinct that helps drive you to hook up with people, to pursue that fuck buddy till you find yourself in bed together. It is healthy. This is a story from someone, who will remain anonymous, about how masturbation saved his marriage.
The relationship
I was in a long-term married relationship. In the early days, things were amazing. We were all over each other, we could not keep our hands off each other. We were not in a formal relationship, it was more like a friends-with-benefits setup. We met and fucked… but we also talked and laughed a lot. It was really nice. What started as a lust driven hook up quickly became more, and 7 years later I found myself married in a relationship that was far from what it was when it started. We argued all the time, there was a lot of unhappiness, and we hardly ever had sex any more. I did not know how to fix it, what to do. I knew how good it could be, but I had no idea how to recapture the sexual energy that we had when we first started.
I came home early
One day I came home early from work, much earlier than I ever do. I was tired. I popped my laptop bag on the floor, dropped the coat, and made my way upstairs to the bathroom, thinking that the house was empty. As fate had it, my wife's daytime had cancelled, and she was home. I could hear loud music playing from the bathroom, masking the sound of my approach. I walked into the bathroom to find her in the bath, bubbles going and a glass of wine on the side, masturbating. Her eyes were closed and I could see the pleasure on her face. I stood, just watching for a while. It felt like walking into a porn movie, but one where my lady was the porn star. I could feel myself getting hard from watching this woman who I had fucked countless times, once again in the run-up to orgasm like she once did under my hand.
I joined in
With the energy of this in the room, I walked over and kissed her. It was not the peck on the lips from a husband, nor the soft gentle kiss of a long time lover, but the hungry needy kiss of a fuck buddy, the kind of kiss I used to do back in the day. Her shock dissolved to pleasure, and before I knew it I was joining her in the bath.
Fuck buddy fucking again changed everything
It changed everything. We both remembered what it was like, how much we wanted each other, and in the throws of orgasm, we found once again our lust for each other. It is amazing how much easier it is not to argue, to find the compromised in life when you are sexually satisfied.
I will never underestimate the importance of a good sex life. You may think that your problems come from something else, and maybe they do, but a great sex life can help to abate everything else.