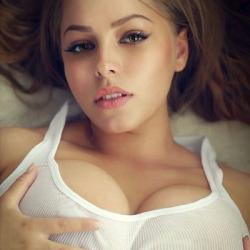 It has been a touch month, with more to come. The coronavirus pandemic is still fuelling the global pandemic that is restricting most people from doing all the things that they would otherwise like to go. You cannot go to all the places that you want to go, you cannot see all the people that you want to see. Meeting new people is harder than ever. So if you already have a fuck buddy set up in place, or a friends with benefits, then now is a good time to really make them feel appreciated. If you have a male fuck buddy, then there are some go-to phrases that are likely to drive most men wild. So to help you keep your fuck buddy happy, here are the magic words that every male fuck buddy wants to hear.
I want your cum
We all want to come, and so when we are on our way to coming, it can feel a little selfish and sell centred. Focusing on our own needs can make us feel like we are neglecting and ignoring that of our fuck buddy's. So, to make your fuck buddy relax and know that this is more than alright, tell them that you want them to come. This helps them to relax and know that you want them to come as much as they do. This will also reap rewards for you as they will likely return the favour.
Moan!

DO not under estimate how powerful the sound of your moaning can be for your fuck buddy. Moaning tells them that you are having a good time, that you are aroused by what they are doing, that they are taking you on the journey to an orgasm. They will be as turned on my you expressing your horniness as you are! So be open and express yourself.
I want to suck you dick

Every man likes having their dick sucked. Blow jobs are an excellent part of foreplay, and can bring a ma to cum hard in of themselves. Telling a man that you really want to suck their dick will drive them wild. If they really know that you want to do it, that you really want to turn them on and make them come, they will come even harder for it.
So there are some magic words that you can use that every male fuck buddy wants to hear. Use them to super charge your time together!