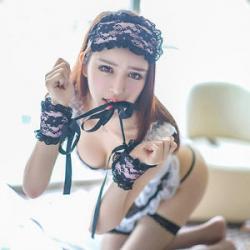 Christmas is coming, and there has never been a better time to make someone come! The holidays provide lots of time to get down and dirty, and the dark days with twinkly lights only makes everyone look that little bit sexier. Dark, mood lighting makes everyone more attractive. The early sunset also means the night starts early, so you can booty call a fuck buddy much earlier than you might usually. It is also a great excuse to do something different, to mix it up a little. Why not give your fuck buddy something a little special this Christmas by getting a little kinky in the bedroom? You can do this in so many ways. In this article, I would like to take you through a few tips to make sure that you and your fuck buddy have a Christmas to remember.
Sex under the Christmas tree
There is something intrinsically kinky about having sex outside the bedroom. The more taboo, the more people feel like they are pushing things. Push it too far, and you will be too stressed out to be able to have a good time, but it is easy to take yourself a little out of your comfort zone to the benefit of you and your fuck buddy. My top tip, have sex under the Christmas tree. If you can decorate the tree together first, then get "distracted" and end up ripping off each other clothes in a way that feels completely spontaneous that would be ideal. After that, any time you are around the tree, you will remember the session you had, which will trigger more sex later in the holidays.
Give a kinky gift
Giving gifts is traditional at this time… so why not give a gift that will benefit you both? Gifting a sex toy of some kind is a great way to invite the other person to come and use it with you. An easy thing to go for is a pair of Christmas fur handcuffs! It is a sure winner and comes with the playful, fun get out that it can be considered a joke if it is not welcomed warmly. You can go further of course and may be surprised at how a vibrator or even something a little stronger may be warmly received.
In transit booty call
You may find that with a fuck buddy, you are both busy with family etc on Christmas day. However, this often involves travelling from one place to another, perhaps going from the house to a family house for dinner, or starting the morning with one family then moving to see someone else later. If this is the case, why not see if you can arrange a sneaky booty call with your fuck buddy in between without telling anyone? The sneaking around will only make it more fun.