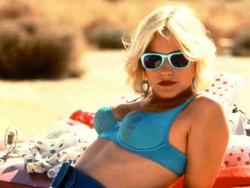 When we have a fuck buddy, the main activity that we do is have sex. Sex is a major human need and having it with someone is giving them the gift of sex just as much as they give it to you. A friends with benefits relationship really is two way. Both people are often living their best lives when they have one.
However, the coronavirus pandemic has put a major spanner in the works. Moving around is harder, going out is harder, hooking up on a night out just doesn't happen at the moment. This means that if you have an established fuck buddy relationship in place, nurturing it is important. You also may find yourself looking for things to do in the run up to sex that do not involve leaving the house.
To help with that, this special CPVID-19 edition article gives you some top films to snuggle with before, after, or even during sex. With film streaming quick and easy to access, these are all films that you can pick up and watch right now!
Love actually

This romantic comedy is funny, light, and follows the stories of various different people at different stages of their lives. This means that no matter how old you are or your background, there is almost certainly someone that you can relate to when watching this film. I quite like the idea of trying to copy the couple making the porn movie, but that might just be me!
True Romance

This is a romantic film with a twist. It involves a lot of killing a violence! Starting Christian slater and following the story of a con man and a prostitute, it is a rom com with a complete twist… a LOT of dead bodies. There is a lot of evidence to show that blood and death are aphrodisiacs, so actually watching this may result in some hot and steamy sex afterwards!!
How to talk to girls at parties

If you and your fuck buddy like something a little more weird, this may be the film for you! It is a love story set in London during the time of punk rock. It has some wonderfully odd and charming moments, and whilst it has aliens in it, the aliens are really just a vehicle for someone to discover it all for the first time and allow us to experience that with them. If you don't know it, give it a try!
So there are my top three films to watch as pre sex snuggle time! Have fun.