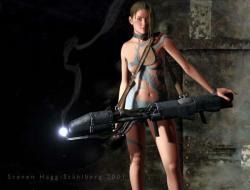 The last year has seen a dearth of sexual opportunity across Ireland. The coronavirus pandemic has seen the closing of bars and pubs, the restriction of movement and meetings, and the lack of new people coming into the area or country. All of this has meant that the last year has been a harder time than ever to hook and meet a fuck buddy. It has still been possible, it is always possible to meet someone for sex, it is too much a part of out basic human needs to ever be something that is removed from our reach, but it has been harder. Now those times have ended or at least are ending, and we are entering a new era where the lack of opportunity is going to lead to a wealth and abundance of sex for the coming summer. I am calling it the fuck buddy apocalypse!
The fuck buddy apocalypse is going to be an explosion of sexual opportunities, and it is about to happen if it is not already happening by the time that you read this. It is not going to be obvious, it is not going to hit the headline news, and for those people that are not single and not looking for it, they are never going to even know that it is happening. However, for those people that are on the look out for it, this is going to be a summer like no other. Whether you are a guy or a girl, everyone who is single is going to be extra pumped to find someone this summer. Dating apps are going to be oversubscribed, the pubs are going to be full of people that want to meet other people, and the air is going to be rife with hormones. As the weather gets warmer and the sun of spring comes in, out natural body rhythms are going to drive everyone to want to have more sex than at any other time of the year, and with the previous drought period, it will be crazy. The fuck buddy apocalypse is coming, and you want to be ready to take advantage.
So how do you take advantage? Firstly, don't let the recent COVID-19 issues have left you unable to have good sex. That means getting some movement and exercise in the coming months. Have a body that is ready to have sex. The second thing is to take action. Go out and meet people, sign up to adult dating sites like this one, and have your meet ups planned in advance. The third bit of advice? Have fun!
Enjoy the fuck buddy apocalypse whilst it is here. It will pass.