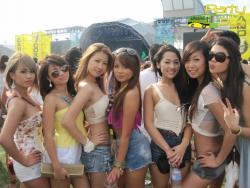 If you are looking for any kind of sexual relationship, I have come to realise that the real key to having the best sex of your life, is selection. The main factor that will alter or change your sex life for the better or worse, when all factors are taken into account, is whom are you sleeping with. Did you select the right person in the first place? This is also the key factor I believe in whether or not you ended up with a good relationship, a good life partner, a good husband or wife. It is the fundamental to if you had a good business partner or housemate too! Almost any relationship can be looked at from the point of selection, from the starting point. This applies most definitely to families too, however since you did not get to choose whom your family are you are stuck with whatever you are handed with! When it comes to your choice of sexual partner however, it is exactly that, it is a choice. You get to decide whom you are going to sleep with, and that means you get to decide the kind of person you sleep with.
Some things to think about when choosing your fuck buddy:
Are they sexually compatible? On a fundamental level, if you are a bisexual girl who would like to have a 2 girl 1 guy threesome, you should definitely be dating other bisexual women. If you choose to date a non bisexual girl, and then go on to try and have a threesome with her that is not going to work out well for you. Let me expand on this point.
I want to fuck you now change
You remember the old saying "I love you now change" – the reference to loving someone but actually wanting them to be a different person than whom they are, so you don't really love them for them. The same is true for sex. You can't meet someone and say to them you "want to fuck them now change". It is just not going to happen. If you are into kinky rope fun, then you need to find someone who is into kinky rope fun. If just love sex when you are on top, find someone who wants to be on the bottom. If you want to have sex outdoors, it is better to find someone else who wants to have sex outdoors then try and convince, cajole, persuade someone to have sex with you in the park if that is not what they are into.
Find a fuck buddy that is right for you, and you will be happy. Go with someone who is completely in appropriate and at best it ends quickly, at worst you are stuck in an unsatisfying unhappy partnership.