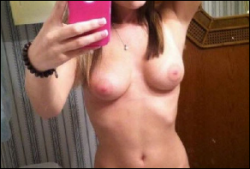 Welcome to March – the turning of the seasons! It is your last chance to catch the last of snow and ski season if that is your thing, and very soon we will be moving into the warmer days of spring going into summer. Longer days mean longer evenings, and that is even more time to have sex and get laid, which is exactly what we here at f-buddy would like to help you do. If there is one way to bring world peace, perhaps it is sex! If everyone was getting laid they would all be a lot happier, and perhaps they would be less inclined to fight!
Every month I get to pick a girl for the spotlight, and this month it gives me pleasure to introduce you to the lovely Holly. Now truth be told, I mostly picked her because of the name. I have never met a Holly that wasn't hot, and so whilst we cannot see her face from her profile pictures, given that she has a smoking body with a good pair of boobs, I am going to presume that the face matches! It has for every other Holly I have ever met, why would this be any different?
Holly is bisexual, and is looking to meet preferably a guy but is open to girls. She would really like to have a threesome, she said she "loved the first one" so it sounds like she has had a taste and is now looking for more! She is enjoys all the usual stuff, and prefers any sex position that "is not missionary" which shes says is a little "boring".
If you like the sound of her, feel free to hit her up!