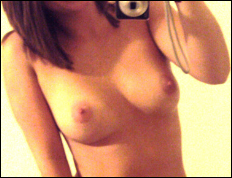 It is a brave new world here in the USA. There has been a huge shift in the government that runs our country, and Donald Trump is making some of the changes that he promised during the election campaign. Whilst there may be changes to the government, the law, the way that we choose to structure our economy and society, the one thing that does not change is our love of Sex. It is one of the few constants, and thankfully it is also one of pleasures of life that will never change, never go away. It will always be sought after by both men and women, and will always being the same cathartic release. There is nothing like coming, simple as that.
So it gives me great pleasure to introduce one of our latest members to join the f-buddy website, meet Charlie. Yes Charlie does appear to have a name that is often thought of as a boys name, but I can tell you that this Charlie is anything but a boy, she is all woman. With great curves and a fantastic set of boobs, this girl really does look like she has all the equipment to have a great time in bed.
Her photos are fun and flirtatious, and she does not seem too shy sharing her body with you over the camera. She has been careful to keep her face away from view – but where's the fun in seeing everything up front and in advance eh? It's nice to have something as a surprise!
If you like the look at her and want to take a look at some more of her pics, why not log in and have a little look. Maybe even ping her a message, she is keen to start meeting people.