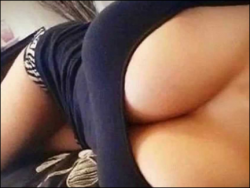 Welcome to July and a whole new month of sex waiting to happen! With all the troubles happening in the world, political upheavals, economy issues, financial problems… the one thing that you can always have in life for free, is sex. Sex is one of life's greatest joys, and despite being one of the most enjoyable things that you can do with your time, it remains completely free to do! Your only hurdle to nights of joy screaming orgasms, is finding a like minded person to have sex with. Luckily for everyone, both men and women want sex! So no matter who you are, there are multiple people that want the same thing as you, a no strings attached hook up, or even a long term fuck buddy. We help people find each other, that is all we have to do, we like to then let people get on with things in the privacy of their own bedroom (or whichever room floats your boat). It is with this in mind that I introduce this month's spotlight new member, meet Alexandra.
Alexandra has joined the website to find a fuck buddy. She is certain in that all she is looking for is a hook up, or multiple hook ups. She is very open to sleeping with the same person more than once, as long as it is a no strings attached set up. She is not looking for any kind of commitment in any way shape or form. After that though, almost anything goes! She likes giving and receiving oral sex, she likes multiple different positions, is open to trying new things, and is open to a threesome should you want one. She likes men much more than women, but would do a threesome with another woman. All in all, she reads like a very exciting girl.
Why not jump online and message a few people now? Your next fuck buddy may already be looking for you.