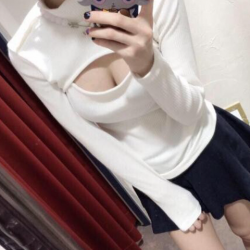 It gives me great pleasure to introduce our newest member to the f-buddy site, meet Jia.
I Googled the name and Jia apparently means "beautiful" a most apt name if I may say from looking at her profile pics. She has chosen to keen her face hidden for understandably anonymous reasons, however as a result there are a lot of pics of her smoking hot body – and damn does this girl have a body! With an amazing waist line and a really decent rack to boot, she is a fucking great looking chic. Usually my tastes are for bigger boobs – but because of that super small waist of hers I don't give a crap they look amazing! Damn!
Jia is is in her 20's (exact age unspecified) and works in a call centre at the moment. She says that her life has become a little mundane, and she has a strict rule about not having relationships in the place she works. This has left her with no real potential men in her life, so she has come online to see if she can find someone willing that meets her criteria here. She is looking for only men, preferable a bit older. She is completely uninterested in anyone less than 30, she says she wants someone with some experience who is going to take the traditional role of the man in the bedroom.
She likes to go out and party, but can't drink as she has an allergic reaction to alcohol that means she gets drunk on half a glass of wine. She still does it every so often as "its fun" – but needs someone who is cool with that. Cheap date is what I say!
Interested? Why not log on and ping her a message now!