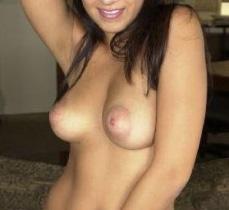 I would like to introduce our newest member to the F-buddy website, Pinky. Pinky is born and bred in the US, but is from an Indian background. Raised in quite a strict Indian household for most of her youth, Pinky was educated here on home soil. She straddles the cultures of both India and the US, and likes to explore that mixture whilst in the bedroom. With what clearly was quite a sexually repressed youth, now that she is 21 and able to do what she likes without fear of repercussions she wants to take advantage of that new freedom by doing everything. When I use this word I do so because that is how she has expressed it on her profile. She wants to do everything.
EVERYTHING.
She is no virgin by any means, but so far it has just been straight sex – oh and a grown love of blow jobs from years of not being able to have sex itself. Now she wants to try it all, dirty sex, outdoor sex, she would love to have a threesome – particularly with 2 girls and a guy as she likes men more than women. She would love to try a little BDSM to see if she likes it. She would also love to take on the "karma sutra challenge" making her way through every position in her ancient texts till she has bagged them all... in the *shortest* time possible. The best way of doing this would be to have more than one guy to hand on the same evening of course – but she would love to find a single man willing to step up to the challenge just the two of you.
Interested? Contact her through the website now.